Columbia Music Entertainment (CME), the oldest recording company in Japan, has signed a deal with BFM Digital to represent its Nipponphone and Denon catalogs for global digital distribution exclusive of Japan. BFM Digital (http://www.bfmdigital.com) is a leading digital music aggregator and distributor of independent music.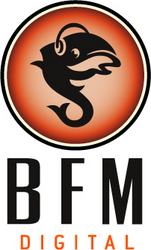 This important partnership marks the first time CME will be utilizing a U.S. aggregator to distribute their catalog. It represents a major shift in CME's global digital distribution strategy as they seek to strengthen their revenue streams outside of Japan.
The deal continues BFM partnerships with major independent Japanese labels with top selling artists, and brings an impressive catalogue of Japanese music to an already extensive list of digital content. Some of the notable CME artists thaBFM will now be distributing include: 
 

Hibari Misora, an extremely successful artist selling over 68 million records worldwide
Saori Yano, a rising jazz saxophone star
Hamutsun Serve with Big Baby, who opened Madonna's 2008 tour, Sticky & Sweet, and have gained wide popularity through their series of dancing music videos (available on YouTube).
"Columbia Music Entertainment has a remarkably rich history dating back to their first release in 1910. Since the current demand for Japanese pop and traditional music extends far beyond the borders of Japan, we are very excited to help bring their catalog to a wider audience via our global network of digital music services," comments Steven Corn, CEO of BFM Digital.

The first albums and music videos will be available in May with additional content becoming live shortly thereafter.

Hamutsun's Music Video Space Warrier